Member Rewards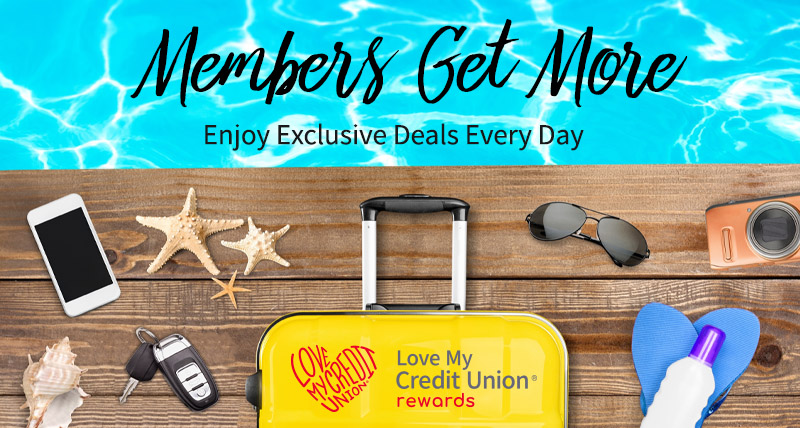 We go the extra mile to save our members money! We've teamed up with Love My Credit Union Rewards to offer exclusive discounts with American companies so our members can save their hard earned money.
Save up to $15 on TurboTax Federal tax products.
The Love my Credit Union Rewards TurboTax program offers credit union members great discounts on TurboTax products.
You don't need to be a tax expert to get your taxes done right.
TurboTax® translates taxes into easy questions about your life and puts everything in the right forms for you.
Maximum refund guaranteed
100% accurate calculations guaranteed
Audit support guaranteed
GLCU Members can save up to $329 per average a year!
8 out of 10 members who switch to the TruStage Auto Insurance program save up to $329.07 on average a year with the added discounts we offer!
On top of the members-only discounted rates (up to 10%), you could save more with these discounts:
Air bags, automatic seat belts discount
Anti-lock brakes discount
Anti-theft device discount
Multi-car discount
Mature driver (age 40-64) discount
Good student discount (B+ or above)
Don't wait and start saving now! Get started with a free no-obligation quote.