Annual Meeting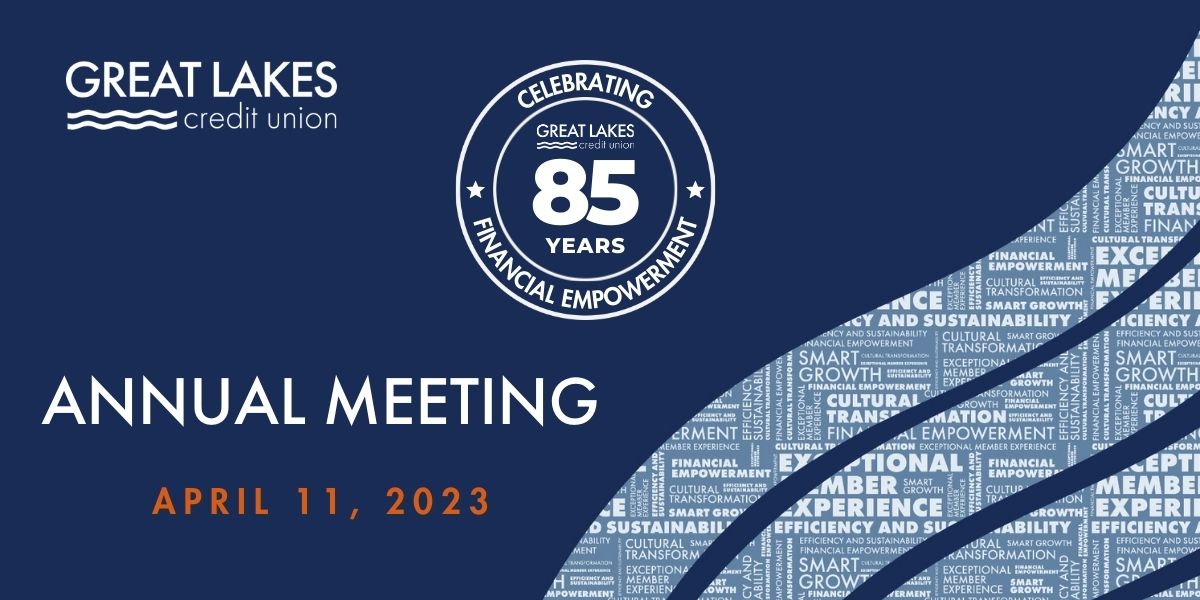 All Members are invited to attend the 85th Annual Meeting of Great Lakes Credit Union to be held on Tuesday, April 11, 2023, at 5 p.m. via Teams phone conference. The meeting will include a presentation of our 2022 financial results and a brief update for Members on our plans for 2023.
To ask a question, please click here. Questions will be accepted until the end of business on March 31.
To register to attend our annual meeting, please click here.
Use the button below to download our 2022 Annual Report (Available After March 31).