NewsSeptember 27, 2022
As part of its robust community development efforts, Great Lakes Credit Union (GLCU) teamed up with the environmental organization Alliance for the Great Lakes to sponsor a beach cleanup event at Forest Park Beach on September 17. The philanthropic initiative aimed to keep Great Lakes beaches clean and safe for many of the localities GLCU serves and joined a larger initiative: September Adopt-a-Beach, part of the International Coastal Cleanup. The GLCU team contributed to the eco-conscious event by collecting 734 pieces of trash, totaling six pounds of waste.
"GLCU is pleased to play a role in such a significant environmental preservation project. It's projects such as these that help clean and restore natural spaces for our members and neighbors so they can be enjoyed by all. We look forward to future collaborations with the Alliance for the Great Lakes and to promote our shared core missions: to empower, engage and better the communities in which we serve," said Steve Bugg, GLCU CEO & President.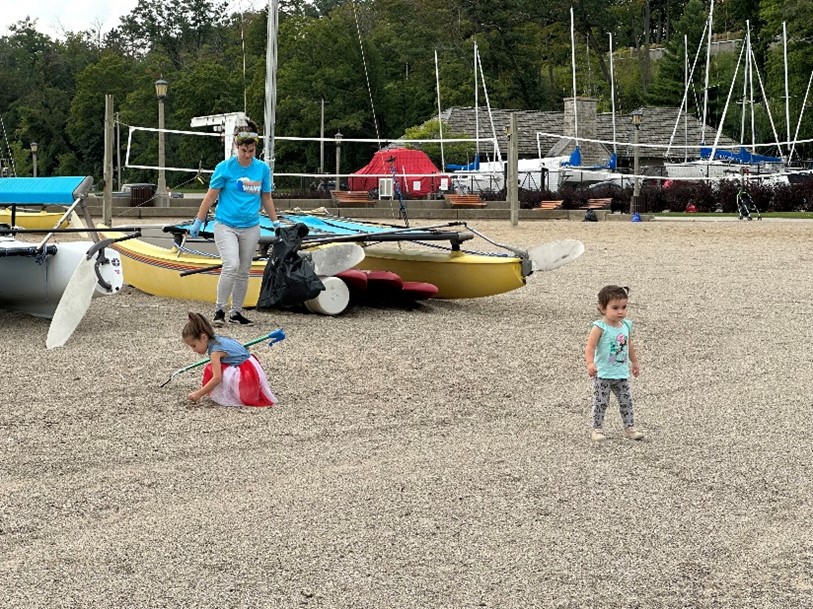 In just two hours, volunteers from GLCU, the Alliance for the Great Lakes, and the public removed an array of litter from the Lake Michigan coastline, including 455 pieces of plastic, 59 cigarette butts, 8 grocery bags, a hammer, a towel, wooden blocks, a bubble wand, and more.
The environmentally focused initiative helped to conserve the area many GLCU members and employees call home while also supporting efforts toward long-term change.
GLCU volunteers, as well as those across the US who participated in the International Coastal Cleanup, logged each piece of debris collected. By recording exactly what types of litter – and how much of it – is found on beaches, volunteers become community scientists, helping researchers study sources of pollution and policy makers develop new programs and policies.
Adopt-a-Beach data is shared with Ocean Conservancy, which maintains a global database of coastal litter, and with other groups that help lobby for greener initiatives towards industries that are creating the largest amounts of trash washing up on our shores.
The Forest Park Beach initiative was just one of over 80 beach cleanup events held across the Great Lakes' coastlines as part of September Adopt-a-Beach initiative. With the combined efforts of volunteer teams, The Alliance for the Great Lakes reached its goal to see more than 500,000 pounds of litter collected since the team started tracking this data in 2003.
GLCU is the Lead Financial Corporation Partner for the Alliance for the Great Lakes, and is an active supporter of its education and advocacy programs. The organizations have teamed up on a variety of campaigns since beginning their partnership in 2021, including public education events; beach cleanups through the Alliance's Adopt-a-Beach program, such as the successful Waukegan North Beach cleanup; promotional product giveaways; and many other public awareness events that promote the conservation of the Great Lakes and surrounding regions.
About Great Lakes Credit Union
Founded in 1938 and headquartered in Northern Illinois, GLCU is committed to financial empowerment for you. As a not-for-profit financial cooperative with over $1 billion in assets, GLCU is proud to serve more than 80,000 members in the Chicagoland and surrounding areas. Learn more about GLCU's accounts, educational initiatives and community development programs at glcu.org
---