NewsMarch 17, 2022
Great Lakes Credit Union (GLCU) has opened the doors of their new Libertyville branch. The new branch is located at 1509 N. Milwaukee Ave. Libertyville, IL 60048, near downtown Libertyville.

GLCU is thrilled to introduce a modern design concept for their members with this new location, adapting to industry trends and leveraging digital banking and other technologies. This branch offers products and services in an open space where members feel comfortable browsing, asking questions and taking their time with their finances, while also catering to the needs of members who are looking for quick, convenient transactions.

Mortgage loan officers, loan consultants, investment advisors, and member service consultants are on site to assist and answer member inquiries.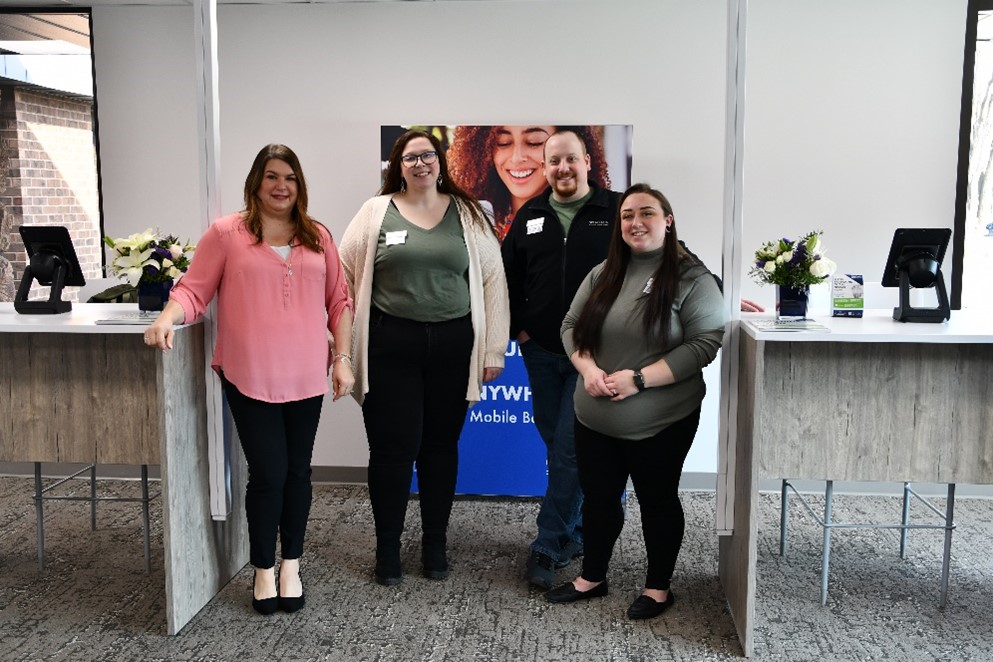 "As we continue to grow and expand, it's important we provide our members with tailored services featuring the latest technology," said Michelle Shelton, Member Experience Officer.

"The new Libertyville branch encompasses our commitment to creating exceptional experiences for our members while positively impacting our communities. It's extremely rewarding to open this branch."

To celebrate the opening of the new branch, GLCU is offering a limited-time member referral bonus. GLCU is rewarding members, their friends and family, plus giving back to the Alliance for the Great Lakes. Members who refer a friend or relative, and new members who meet qualifying criteria, can receive a $50 bonus deposit after. In addition, every referral is an entry to win a boat valued at $25,000!

GLCU is committed to giving back to its communities, so, for every successful member referral, GLCU will also be donating $50 to the Alliance for Great Lakes, a nonprofit environmental organization dedicated to protecting North America's Great Lakes.

There will be more special promotions, community events and a grand opening celebration later this year. For more information on the Libertyville branch and special promotions, visit glcu.org/libertyville.

About Great Lakes Credit Union
Founded in 1938 and headquartered in Northern Illinois, GLCU is committed to financial empowerment for you. As a not-for-profit financial cooperative with over $1 billion in assets, GLCU is proud to serve more than 80,000 members in the Chicagoland and surrounding areas. Learn more about GLCU's accounts, educational initiatives and community development programs at glcu.org.
---