NewsSeptember 15, 2021
Great Lakes Credit Union (GLCU) gave away more than $8,000 to members and employees during its "Summer Celebration" promotion. All summer long, members that utilized the GLCU mobile app during the promotional period were entered to win $2,021 and a winner was selected for June, July and August. GLCU awarded $2,021 to each of the 3 member winners: Brian Stefan, Amanda Fitzgerald and Clifton Robinson.
"We are so excited to have the opportunity to give back to our members through this contest. It has been a rough year for so many people, and it has been a joy to see the Summer Celebration contest positively affect our members' lives," said Michelle Shelton, Chief Experience Officer.
GLCU also opened the contest to employees who are members of the credit union. Another $2,021 was split into three parts and one-third was awarded to one employee for each month of the campaign. The employee winners took home and additional $674 each.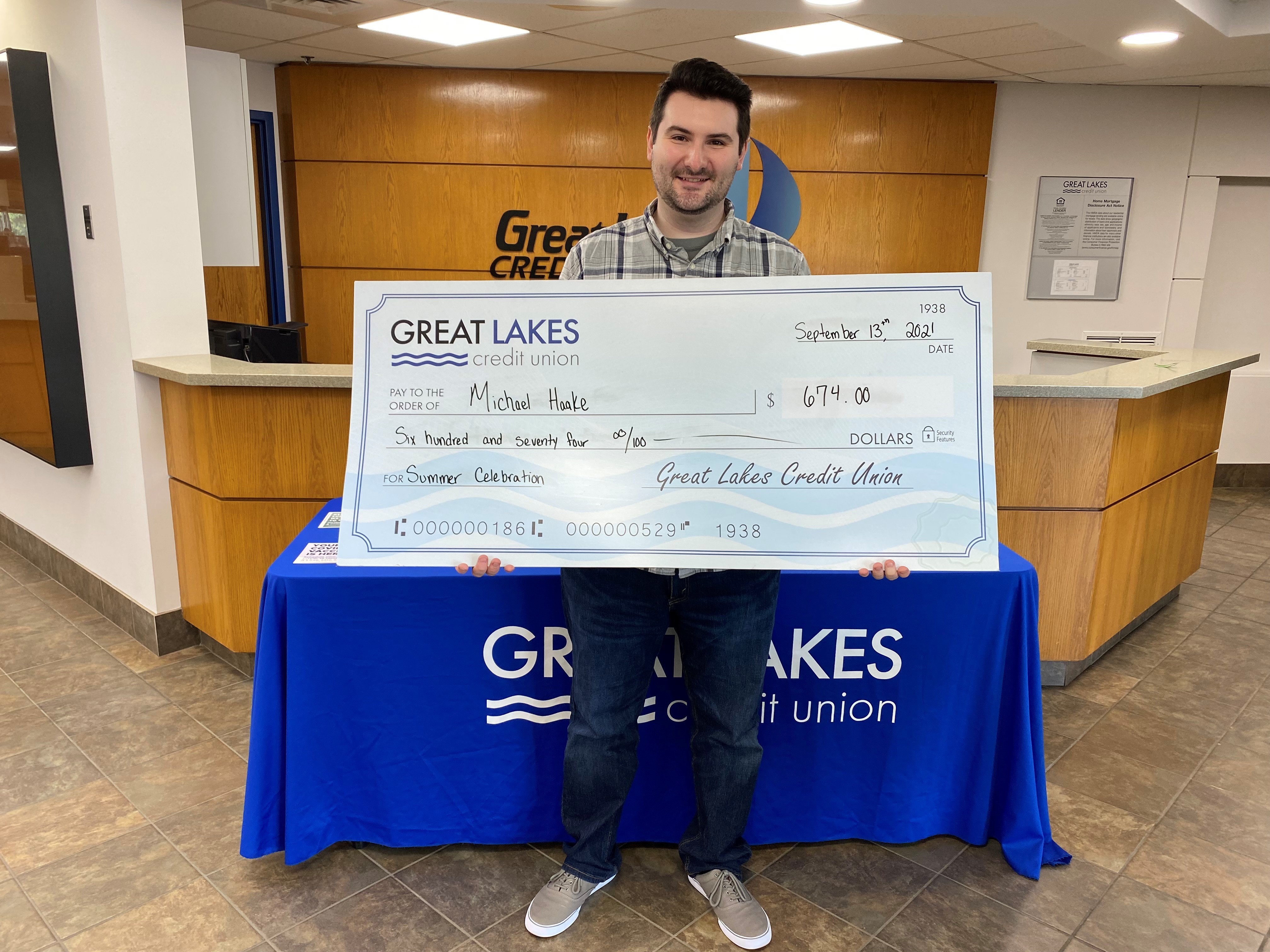 "Without our employees, we wouldn't be able to do all the great things we do today to empower our members," says Shelton. "They're the backbone of GLCU, and as a member-driven organization, we believe the "people helping people" credit union philosophy extends to our employees as well."
GLCU will end its Summer Celebration with a community event at the Crystal Lake Branch on September 18, 2021, from 11am to 2pm. Members and the surrounding community will be able to join in the fun with giveaways, including sports memorabilia and tickets, local food treats, a shred truck, face painting and more!
For more information on the Summer Celebration event, visit glcu.org/party.
About Great Lakes Credit Union
Founded in 1938 and headquartered in Northern Illinois, GLCU is committed to financial empowerment for you. As a not-for-profit financial cooperative with over $1 billion in assets, GLCU is proud to serve more than 80,000 members in the Chicagoland and surrounding areas. Learn more about GLCU's accounts, educational initiatives and community development programs at glcu.org
---