NewsDecember 22, 2020
Great Lakes Credit Union (GLCU) is promoting the season of giving with multiple community initiatives to wrap up 2020.
From December 1st through December 18th, GLCU is hosting a toy drive at every branch location. The toy drive will benefit children in need by working with charities across northern Illinois including Heartland Health Centers, Operation Christmas, Family Focus Agency, and Kids in Need McHenry County. Each branch will have a donation collection box for members and the community to drop off their items. Donated toys must be new and in original packaging.
GLCU will be hosting their final Miracle Jeans Day for the 2020 year on December 11th. As part of GLCU's ongoing partnership with NAFCU and the Children's Miracle Network, a $5 donation allows staff members to wear jeans. NAFCU will match the funds raised to benefit the Children's Miracle Network in GLCU's name.
In the month of November, GLCU members and staff participated in a winter coat drive. Winter apparel was collected throughout the month and donated to Family Focus Agency, The Salvation Army Metropolitan Division, and the Woodstock Public Library. In total, twelve bins of coats were donated to local organizations.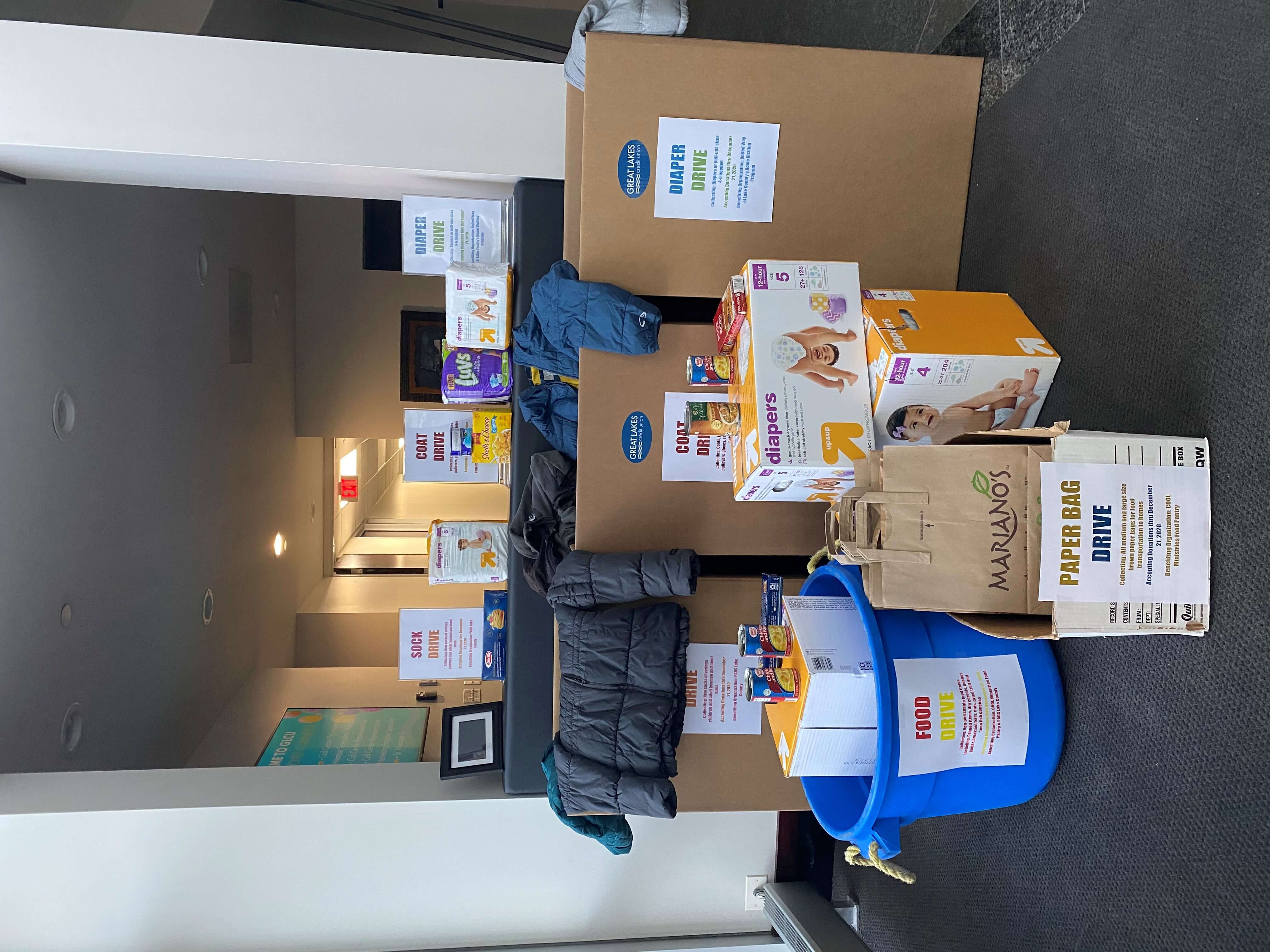 This fall, GLCU participated in Illinois Credit Union League's 2nd Annual CU Kind Day, in which credit unions statewide participated
in a day of service within the community to support the mission of People Helping People. GLCU put together hygiene kits for Lake County PADS and South Suburban PADS homeless shelters.
"I am so pleased about how many different ways GLCU has been able to support our communities and give back this year. It feels awesome to actually be a part of a movement in which during rough times such as the pandemic, we were able to give back even more than in previous years and really make a difference in people's lives with our many initiatives. I am very excited to explore many opportunities in 2021 that will support us in holding true to our credit union philosophy of People Helping People". – Jasmine Taylor-Newton, Community Development Specialist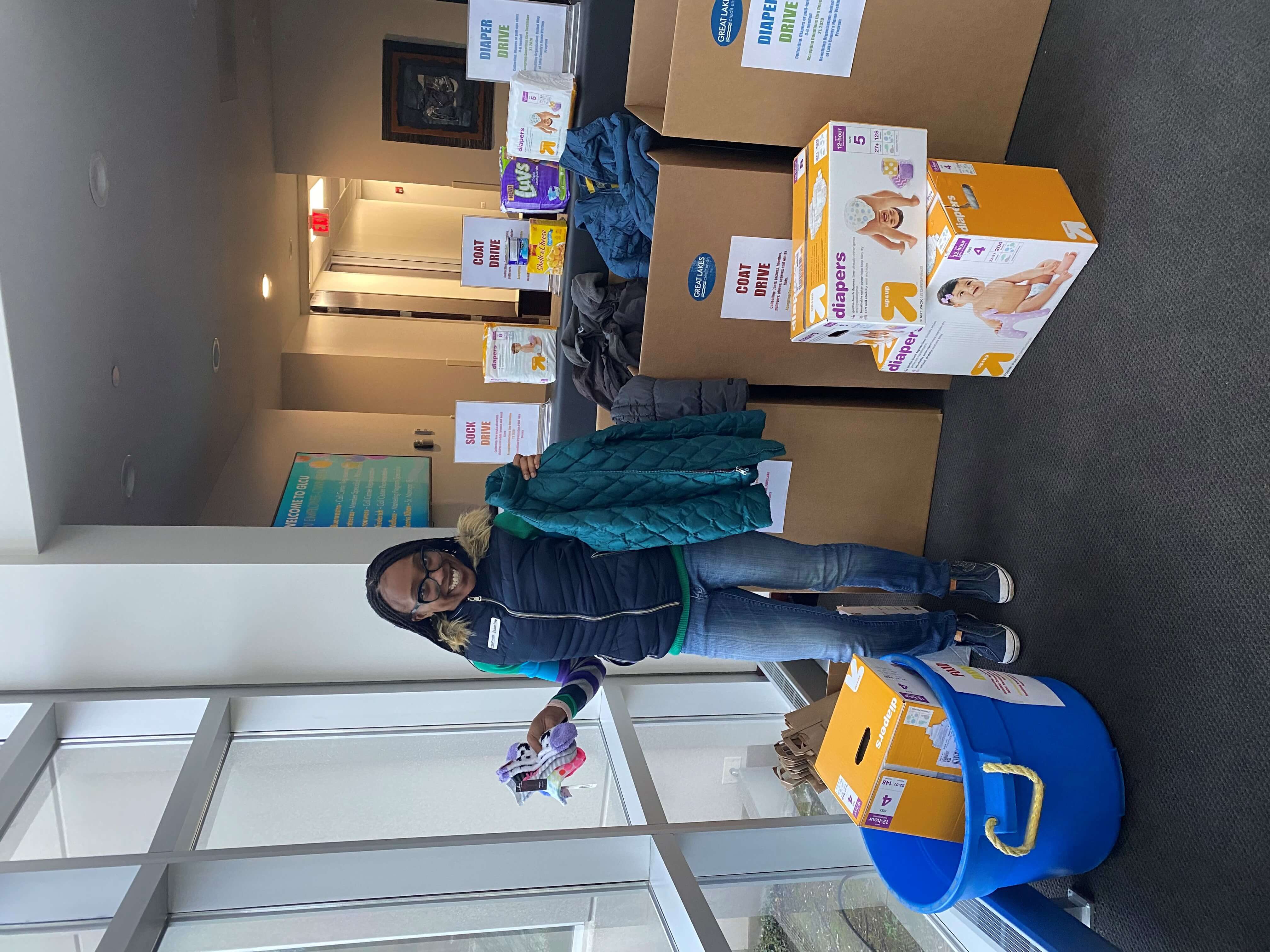 Other ongoing initiatives currently taking place include sock drives, diaper drives, paper goods drive, pen pals with isolated seniors, and more! For more information on how you can help GLCU give back, visit www.glcu.org.
---