NewsJune 1, 2022
Great Lakes Credit Union (GLCU) added another award to its long list of accolades last Wednesday, when the Marketing Association of Credit Unions (MAC) formally recognized the GLCU team with the Bronze "Community Engagement" Award for organizations $1B and greater. The credit union was honored for its 'Summer Celebrations' in 2021, in which GLCU held festivities for the community at three of its branches – Waukegan, Country Club Hills, and Crystal Lake – to increase neighborhood involvement; boost awareness of GLCU's products, tools, and services; and show potential and existing credit union members how GLCU can help empower them to achieve their financial goals.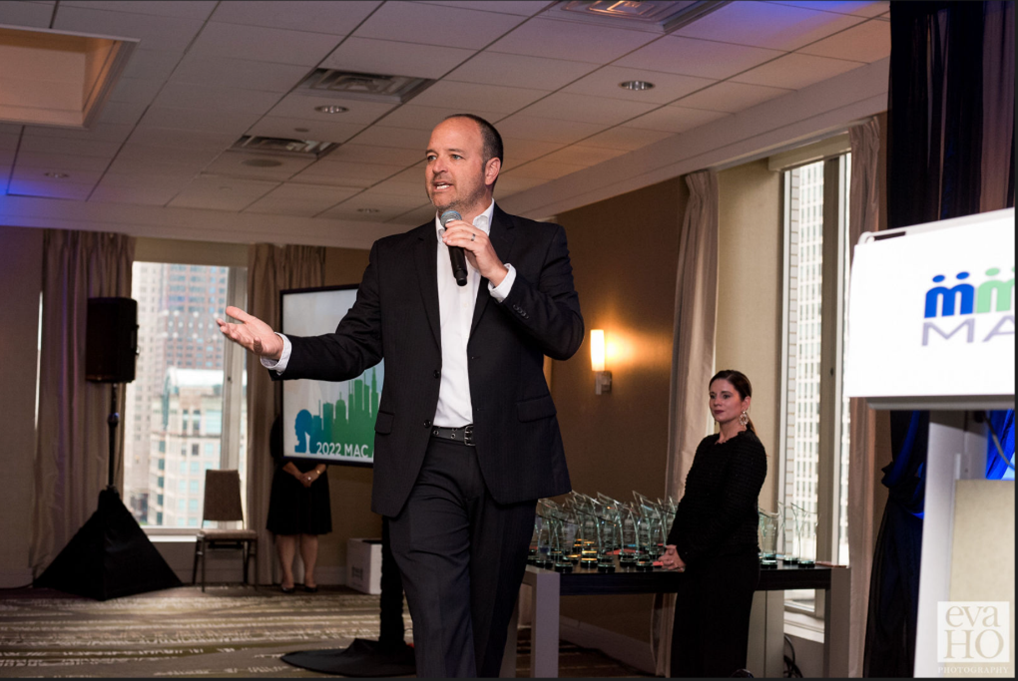 The 2021 summer festivities catered to families and individuals in the community with food trucks; sporting event swag and tickets; kids' activities, including face painting and a petting zoo; raffle items; and giveaways. Attendees had the opportunity to win concert tickets, sports memorabilia, movie passes, gift cards, and more.
By engaging the neighborhoods it serves, GLCU was able to build new connections and strengthen relationships with those in the community; the three successful branch celebrations saw approximately 600 people attending from the surrounding areas.
In the wake of an isolating pandemic, GLCU understands that communities crave the human connection that credit unions have traditionally been known for. Even as GLCU takes strides in digitally transforming the member experience and using the latest technology to provide tailored services, such as with its digital-first Libertyville branch, the Summer Celebrations were just one way in which the not-for-profit organization demonstrated its focus on the personal relationships at its center.
This member-first approach is one of the many reasons GLCU has routinely been recognized as an industry leader on the national stage. In April, the GLMV Chamber of Commerce honored GLCU team with the 2022 Community Involvement Gem Award for their support, participation, and leadership with the Coats for Veterans initiative, along with GLCU's other active community programs. Earlier this year, the Credit Union National Association (CUNA) recognized the GLCU Marketing Team with two Diamond Awards – the former awarding the organization for collecting and donating 1,750 supplies to local schools, and the latter for its best social media campaign.
Formerly, the GLCU team received the first-ever CUES DEI: Catalyst for Change Award in 2021, and in 2019, the organization received first place in the 2019 DesJardins Financial Education Awards for leadership on behalf of youth financial literacy.
The steady honors and accolades GLCU has earned in recent years highlights the level of excellence and community giveback Great Lakes Credit Union is committed to providing its members and those in the areas it serves. With the award-winning Summer Celebrations having been a success, the GLCU team looks forward to holding similar events for its communities in 2022.
About Great Lakes Credit Union
Founded in 1938 and headquartered in Northern Illinois, GLCU is committed to financial empowerment for you. As a not-for-profit financial cooperative with over $1 billion in assets, GLCU is proud to serve more than 80,000 members in the Chicagoland and surrounding areas. Learn more about GLCU's accounts, educational initiatives, and community development programs at glcu.org
---