Money SmartsDecember 1, 2020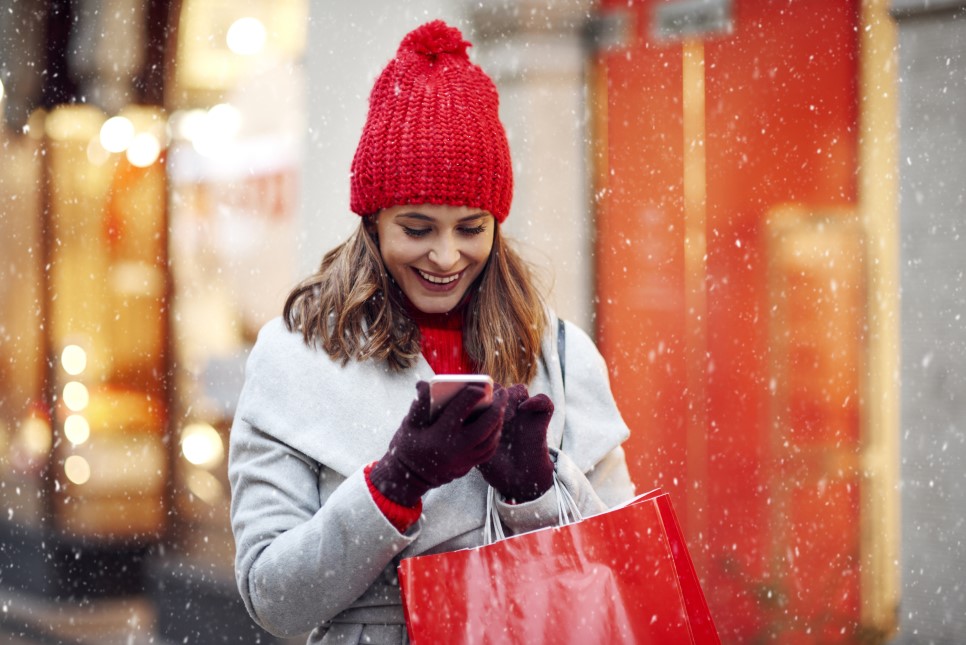 2020 has already been quite a year, but one thing remains the same, the holidays are on their way. We are not sure what the holidays will look like this year, but it will still involve spending a significant amount of money in many cases. A recent survey indicated that more than 50% of people feel pressure to spend more than what they are comfortable with on gifts during the holidays. So what can we do to make sure our holiday spending does not give us a holiday debt hangover in 2021?
Start by creating a holiday spending plan. A personalized, realistic spending plan is the foundation for successful money management during the holidays. A spending plan should take into account existing bills, expenses, and short and long-term goals. Don't let your spending derail your long-term goal of buying a house or paying off that student loan.
As you develop your holiday budget plan, be sure to include everyone you plan to buy for this year and the amount you plan to spend next to the name. Don't forget people like the dog walker, babysitter, and teacher, if you plan to get them a gift. Make sure the amount is what you can afford instead of what you think the person will expect.
Next, be sure to budget for decorations, maybe a Christmas tree, greenery, ornaments, wrapping paper, etc. Also, food for those special dinners, travel, Christmas cards, and stamps if you plan to connect with people via mail- though e-cards may be just as lovely. Now add up the entire list. Take a second look at your full list and budget, and make sure you have to buy a gift for your second cousin who lives in Tennessee. Consider having adult siblings and their spouses/significant others draw names, so you only have to buy 1-2 gifts per family. You may want to consider having each sibling contribute a smaller amount than they would typically spend to go in on a more significant gift for a parent(s) and grandparents. Do they need another set of slippers or a robe? To collect cash from the group, you can use a payment service like Venmo, Zelle, or Square Cash. You have made your list of gift recipients but think about talking to friends or others about not exchanging this year. Many people will be secretly relieved, especially this year.
Ok, you have made your list and checked it twice. Before heading to the computer or out to shop, here are some tips to consider-
Carry only the exact amount you need to complete your shopping list and pay with cash or debit cards. You may want to resort to using various envelopes for each part of your budget; one for gifts, one for decorations, etc. Another option is to use a prepaid card. Prepaid cards are an excellent tool for tracking and limit your spending to the amount loaded on the card. Just make sure that the card does not come with a lot of fees. If you must use a credit card, always use the card that offers the lowest interest rate. Be sure to track your credit card spending, so you don't end up not paying off your balance, and that $50 gift ends up costing you $70 or more.
Mint is a great app to help keep track of your spending at the holidays and throughout the year.
Be leery of fake sales. Is the item a good deal even if the sign says 50 or 60% off? Always check the internet to see if you are getting a real bargain. Do a google search and check prices on Amazon or eBay. Don't forget the store's goal is to keep you in the store and encourage you to buy more.
Though it may be tempting, consider the actual cost of opening up another retail store credit card. Is the credit card offer that great? Will I be able to pay it off before the promotional period ends? What are the fees, taxes, penalties, and other charges?
Technology is your secret shopping assistant. Look into cash-back apps like Ibotta and Rakuten. You can get cash-back on everyday purchases like groceries, clothing, and online shopping. Apps like RetailMeNot or Honey let you know if you are getting the best price before you purchase. They automatically find and apply coupon codes at checkout with a single click. Be careful not to let a sale or discount code persuade you to buy something you don't need and isn't in your holiday spending plan. Another good practice is to let something sit in your cart overnight and go back the next morning and see if it will help complete your goal.
A couple of other things to consider, cash in those credit card points you have earned to keep gift costs down (mostly those airline miles). Think about buying gifts at wholesale clubs like Costco or Sams. You may be able to get almost everything you need in one place. Think about taking a temporary job or sharing your talent like developing a website, tutoring a child, or giving virtual guitar lessons.
Think of non-monetary gift alternatives. Give the gift of time; volunteer to baby/elder sit, run errands, do housework, or drive someone to an appointment. Give gifts made from the heart; have a special photo enlarged and framed, write a letter sharing how much the person means to you.
Don't forget about your GLCU Holiday Savings account, or be sure to start one next year. All it takes is $5.00 to open, and you can start earning daily dividends compounded and paid monthly. Now, that's a way to make the season even brighter!
---