July 23, 2020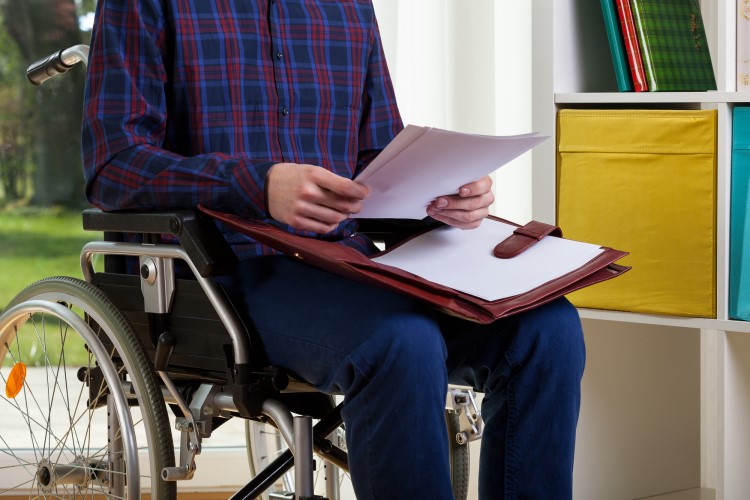 July is Disability Pride Month, and GLCU's counseling team wants to recognize that people with disabilities and seniors can face barriers when attempting to access or move around safely in their homes. If you or a loved one needs a renovation or a piece of assistive technology to make your home more accessible, you may not have to pay the entire cost out of pocket. Illinois offers several programs aimed at improving home accessibility, and we have highlighted four programs here. Each program has different requirements, so it is essential to verify that you are eligible for the specific program you're interested in and that it covers the modifications you need.
Community Partners for Affordable Housing (CPAH)
CPAH's program is open to Lake County residents with a valid SSN, making 80% of the Area Median Income or less, who are 62 years old or older, or who have a disability. Applicants should be current on their mortgage for the last 12 months, on their taxes, and homeowners' insurance. They cannot have bankruptcy within two years and pay off any judgments. This program is open to homeowners and renters with the landlord's permission. Repairs or modifications inside or outside the house are covered, including but not limited to ramps and grab bars.
The total cost of repairs or modifications cannot exceed $20,000, and any money left after a renovation may be used on other needed repairs. CPAH pays contractors directly at no cost to the client. The property value of the home after improvements cannot exceed $242,250.
For information about the intake process and other requirements, call the CPAH office at 847-263-7478 and ask for Janice.
The State of Illinois Home Modification Program, administered through The State of Illinois Department of Rehabilitation Services (DRS)
This program is open only to current customers of the Home Services Program (HSP), which includes certain people with disabilities, Traumatic Brain Injuries, and HIV/AIDS. The customer must be living in the home for one year, and it is open to renters with the landlord's permission. The requested modification must be connected to a customer's documented access needs.
DRS pays for installation only of modifications and adaptations inside and outside the house, and HSP participants have $25,000 to use within five years.
If there is an unused portion of that amount after five years, it does not roll over to the next five-year period. DRS pays contractors directly, and there is no additional intake paperwork needed for HSP customers. The customer must identify an access need to their caseworker, who will then refer to the Assistive Technology unit for a needs assessment. Apply for the HSP program here
Housing Opportunities and Maintenance for the Elderly Upkeep and Repair Program
To be eligible, the applicant must be a homeowner living in Chicago who is 62 years old or older, or 55 years or older with a disability. Their income cannot exceed $1200 per month after subtracting the cost of their mortgage.
This program covers minor interior repairs only, and there is no firm cost limit to the repairs.
The customer pays a $25 service fee and reimburses the cost of materials, and a no-interest payment plan is available. There is no additional intake paperwork, but interested people must contact Mike Laz, Community Programs Director, for an intake phone call. Contact MikeL at HOMEseniors dot org or (773) 295-2709.
Habitat for Humanity McHenry County Home Repair Program
This program is for homeowners in McHenry County who are making between 30 and 80% of the Area Median Income. The property must be owner-occupied with current property taxes and homeowner's insurance. A vital component of the program is that able occupants must work alongside Habitat volunteers to complete the repair.
The program covers interior and exterior repairs and modifications, and the requested work must match what the program can financially support. The homeowner pays for part of the cost of materials if they can. There are several repayment options available, including a "silent lien" that does not affect the homeowner's credit and is forgiven after some time. Interested people can find more information and a downloadable program application on Habitat McHenry's website.
These programs are not the only programs in Illinois. You can use this list from the Illinois Housing Development Authority of Home Accessibility Program sponsors or search for programs in your town or county. Some programs aimed at seniors also support people with disabilities. You have many options for making your home more accessible to you.
---