August 21, 2020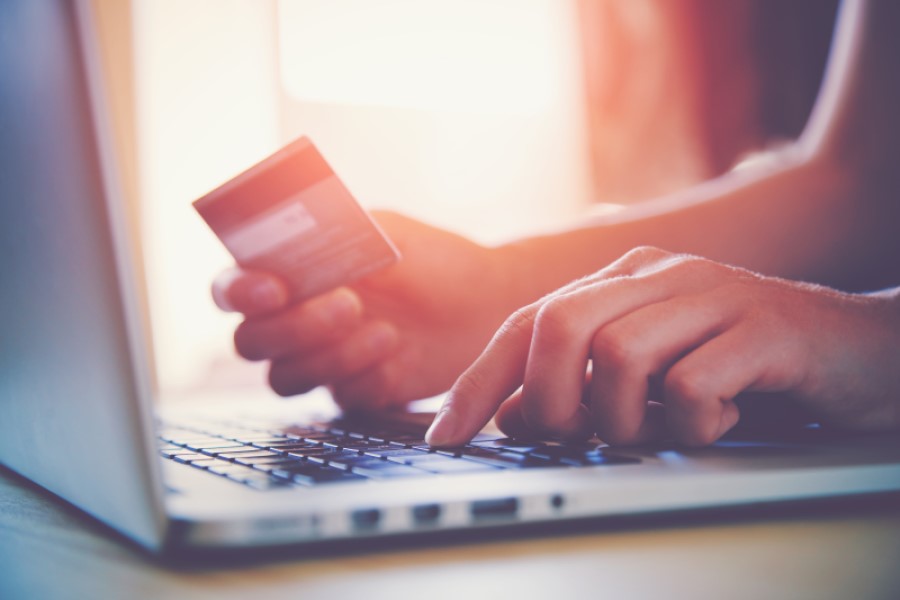 Constant connectivity to the Internet has improved our lives abundantly. From booking lunch reservations and buying baseball tickets, to keeping in touch with long-distance friends and finding the perfect gifts, the web offers a ton of data. But along with the perks, many threats lurk online. The Internet can be a dark place where virtual thieves can steal your money, your password, and even your identity. One of the biggest concerns when it comes to online scams is e-commerce fraud. The Coronavirus pandemic has forced consumers to engage in online shopping for safety purposes. Here are some ways you can avoid online fraud. We also share some tips that will prevent you from becoming a victim of scamming while shopping online.
Types of Online Fraud
E-Commerce Fraud
The most common examples of e-commerce fraud include credit card fraud, identity theft, and bogus returns. These affect both consumers and merchants.
Ways that consumers can protect themselves from e-commerce fraud include:
Shopping at secure websites
Researching the website before they place the order
Reading the site's policies on privacy and security
Being mindful of cookies
Never give out your social security number
Fake Websites
An additional scam on the Internet involves fake websites. These sites resemble legitimate e-commerce websites, with credible-looking logos, pictures, and payment options. Here are some tips for ensuring a site is authentic:
Ensure the URL code is legit by
- Using your browsers safety tools
- Double-check URLs
- Check for HTTPS
- Look for a privacy policy
If you see low prices or discounts above 55 percent, it might be too good to be true
Do not make purchases on young websites
There are many scammers on the Internet, but consumers and merchants both can avoid becoming e-commerce fraud victims if they pay attention and are aware of these things.
Tips to avoid being a Victim of Online Fraud
Shop with familiar vendors
An excellent place to start shopping online is with an established retailer that you already know. Established retailers are more likely to have proper shopping and payment protocols, so they are a good test run for new online shoppers. The key takeaways are that the retailer – whether big or small – should be a trusted and familiar source to you and that the website should display as a secure site.
Read the reviews
If you're shopping for a product, be sure to read customer reviews if available – they can help you make your purchase decisions. However, they might not always be what they seem. If the reviews seem poorly written, or are all very short and alike, they may not be legitimate. They could be a sign that the retailer is trying to sell inferior quality goods. Scammers selling poor quality goods might post many fake online reviews to help sell their items.
Be price-aware
Saving money is often a consideration, and online shopping allows you to compare prices easily. But keep in mind– rock bottom prices that seem too good to be true, they usually are. Some fraudsters post items for sale at meager prices with the fraudulent intention of capturing a customer's payment information, rather than selling the item. Many financial experts recommend Fraud Text Alerts, which notifies customers by text message if they detect suspicious activity on personal banking accounts. We all have a role to play in helping to prevent fraud, and one of the best ways to protect yourself is to check your transactions for fraudulent activity regularly.
Additional Tips on how to avoid online scams during Covid-19
Don't respond to texts, emails, or calls about checks from the government.
Hang up on robocalls.
Do your homework when it comes to donations.
Online shopping is something that will only continue to increase as technology continues to advance. Remember the ways to avoid becoming a victim of online fraud and utilize the resources available to ensure the safety of your hard-earned money.
References
Federal Trade Commission-Protecting America's Consumers. "Coronavirus Advice for Consumers." Federal Trade Commission, 2020, pp. 1-3, www.ftc.gov/coronavirus/scams-consumer-advice.
Norton LifeLock. "How to Avoid Online Scams." Norton LifeLock, 2020, pp. 1-2, us.norton.com/internetsecurity-online-scams.html.
---