May 22, 2018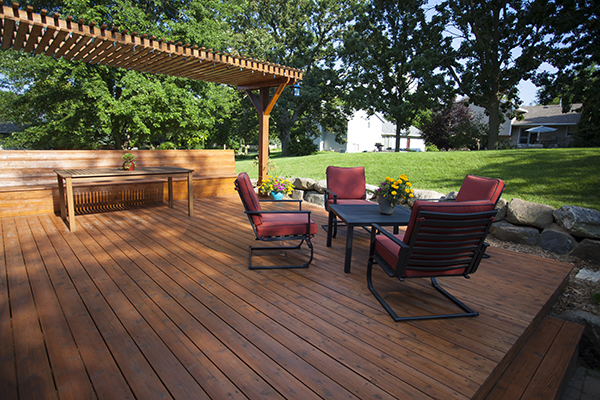 It can be expensive to hire a professional to redo some part of your home, and choosing a contractor can be a stressful process. Instead of paying out thousands of dollars for a contractor, consider these ideas you can do yourself!
Build the deck of your dreams
Whether you're after a raised wood deck to give your guests some place to sit or a classy brick patio for lounging by the grill, a usable outside space can make a big difference in how you enjoy your home. The charming visual addition to your home is a great way to add value.
Paint a room...or a whole house
Make your house feel new again with a fresh coat of paint. Choose colors that complement your furniture and flooring, but choose slightly different shades for different parts of the house.
This can be a great project to get the kids involved in too. Children can get imaginative with wall paint and sponges to create their own unique designs on their walls. A sense of ownership over the creation might encourage them to help keep their space a little cleaner as well.
Fix up an entryway
Your front door is the first thing people see when they come into your home. You want to make sure it says great things about you and your family. A little bit of time and effort can make this part of your house feel more welcoming while also saving you time and effort.
Metal house numbers, trim paint and a few planters can make your front stoop look much nicer.
Create a new outlook
Installing new windows can seem like a daunting task, but they'll pay for themselves. Energy efficient windows with fresh molding and stripping can significantly reduce your energy bills. Plus, replacing them can give your home a renewed look.
---