July 13, 2017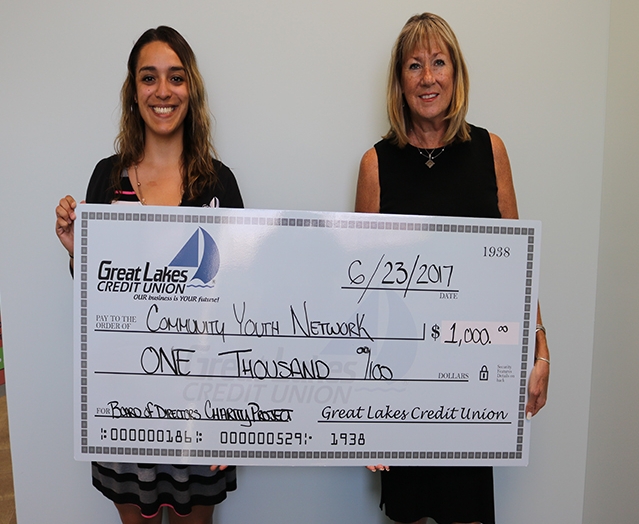 For the second year in a row, GLCU's Board of Directors adopted an extraordinary plan to give back to its communities; Branch Managers of each GLCU location work closely with Board Members to find local charities to support on behalf of GLCU.
In support of GLCU's Board of Directors' initiative to back its communities, GLCU contributed $1,000 to Mano-A-Mano and Community Youth Network on June 23, 2017. In addition to these two organizations, GLCU will likewise donate $1,000 to Nicasa.
Mano a Mano is a family resource center that is located in Lake County. Their mission is to empower immigrants and their families living in Illinois to become full participants in American life. http://www.manoamanofamilyresourcecenter.org/
Community Youth Network (CYN) is an organization centrally located in Lake County. CYN Counseling Center aims to provide General Counseling Services and Specialized Services to families and children in a high-risk environment. http://www.cyngrayslake.org/
Nicasa is a behavioral health services organization that is building brighter futures for vulnerable and at-risk children, adults, and families. Their mission is to empower and promote healthy lifestyles to prevent and treat substance abuse, addiction, and other risky behaviors.
Throughout 2017, GLCU will continue to donate to organizations that are making a positive impact around their community.
---