November 15, 2017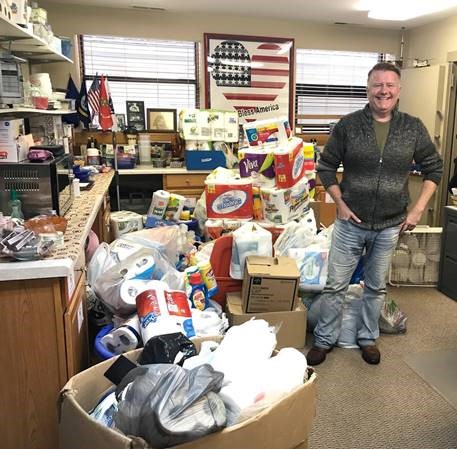 Great Lakes Credit Union (GLCU) acknowledges and is humbled by the sacrifices made by military personnel. To help those experiencing hardships, GLCU held an employee donation drive for the Midwest Shelter for Homeless Veterans (MSHV).
MSHV's mission is to provide veterans and their families with housing and supportive services that lead to self-sufficiency. To learn more, please visit http://helpaveteran.org/.
Altogether, GLCU employees gathered hundreds of items including paper towels, winter coats, laundry detergent, cleaning supplies, shelving, and more. "It was incredible to see all of GLCU come together for such a great cause. I'm blessed to work at an organization that so strongly supports our veterans" Lisa H., GLCU employee.
MSHV is also one of GLCU's 2017 Charities of Choice.
---