September 27, 2017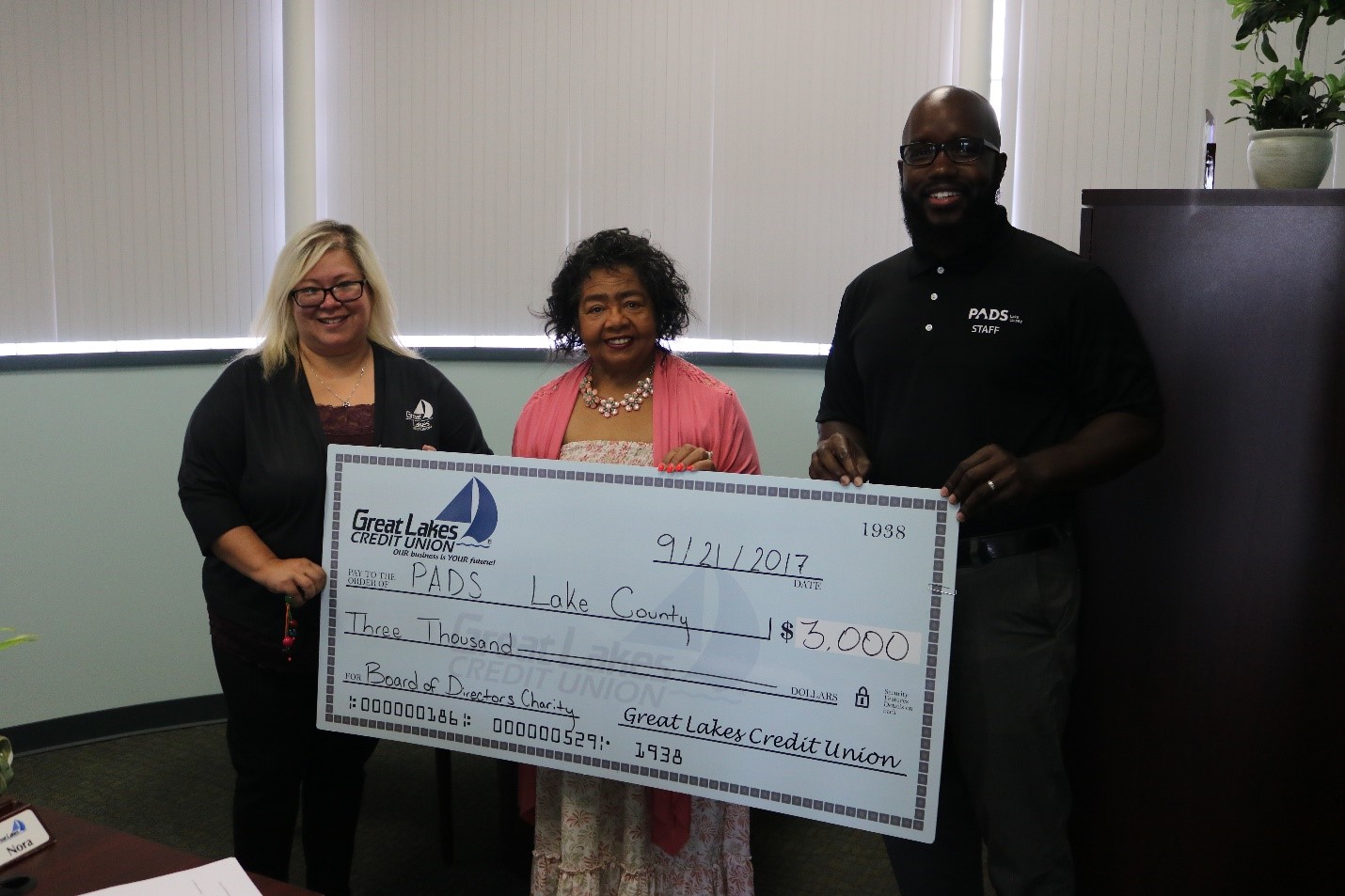 For the second year in a row, Great Lakes Credit Union's (GLCU) Board of Directors adopted an extraordinary plan to give back to its communities; Branch Managers of each GLCU location work closely with Board Members to find local charities to support on behalf of GLCU.
In support of GLCU's initiative to give back to its communities, on September 21, 2017, GLCU Board Member, Bertine Nixon, and Waukegan Branch Manager, Nora Rivera contributed $3,000 to PADS Lake County.
PADS Lake County is a community-based organization that provides support, resources, and shelter to individuals and families in need. http://www.padslakecounty.org/
Throughout 2017, GLCU will continue to donate to organizations that are making a positive impact.
---