December 13, 2017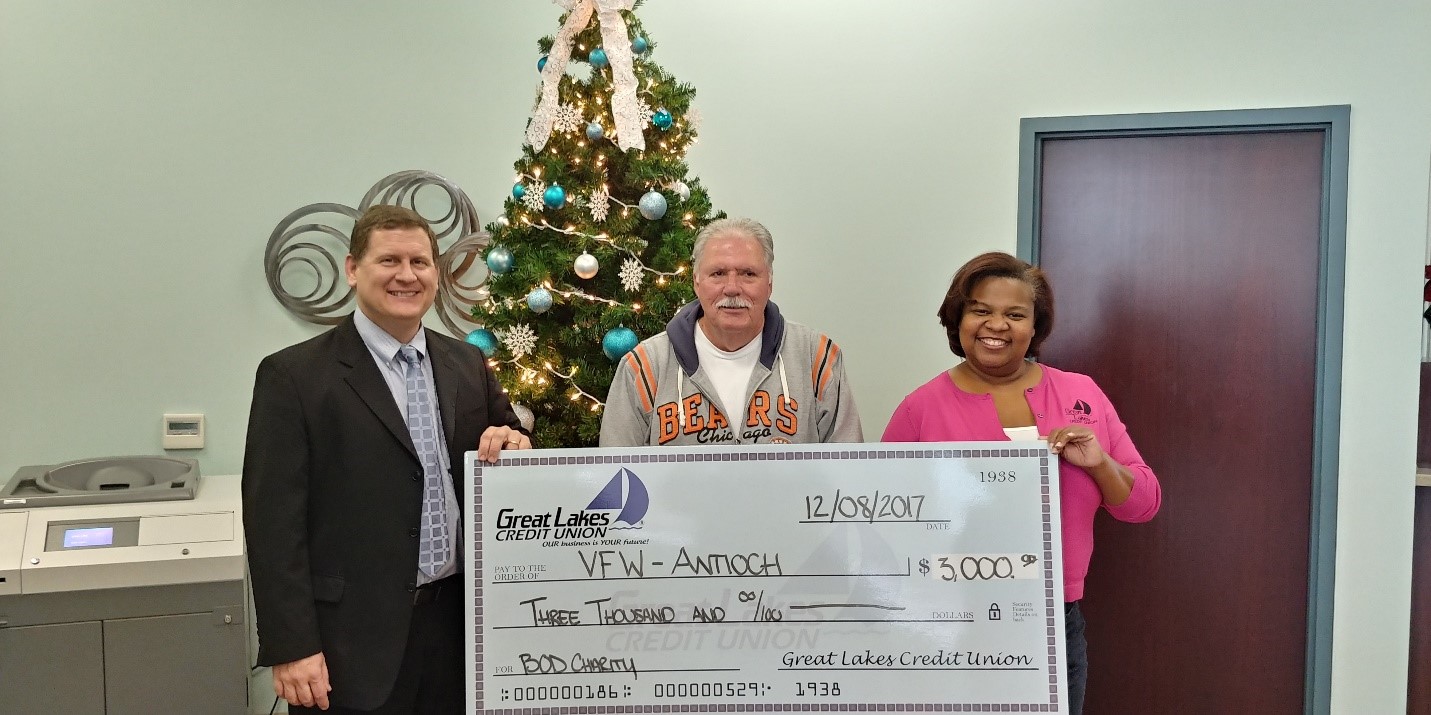 In support of Great Lakes Credit Union's (GLCU) initiative to give back to its communities, on December 8, GLCU Board Member, Kevin Leman, and Antioch Branch Manager, Teresa Qualls contributed $3,000 to Veterans of Foreign Wars in Antioch, Il.
GLCU is proud to support the communities in which its members live. For the second year in a row, GLCU's Board of Directors adopted an extraordinary plan to give back to its neighbors; Branch Managers of each GLCU location work closely with Board Members to support local and charitable causes.
Qualls commented, "It brings me so much joy to support an institution built by veterans for veterans. At GLCU we are always happy to help those who have sacrificed so much for other's wellbeing".
The Veterans of Foreign Wars' mission is to help preserve and strengthen comradeship among its members, support veterans in need of help, and to provide for widows and orphans in need of assistance.
Throughout 2017, GLCU will continue to donate to organizations that are making a positive impact.
---