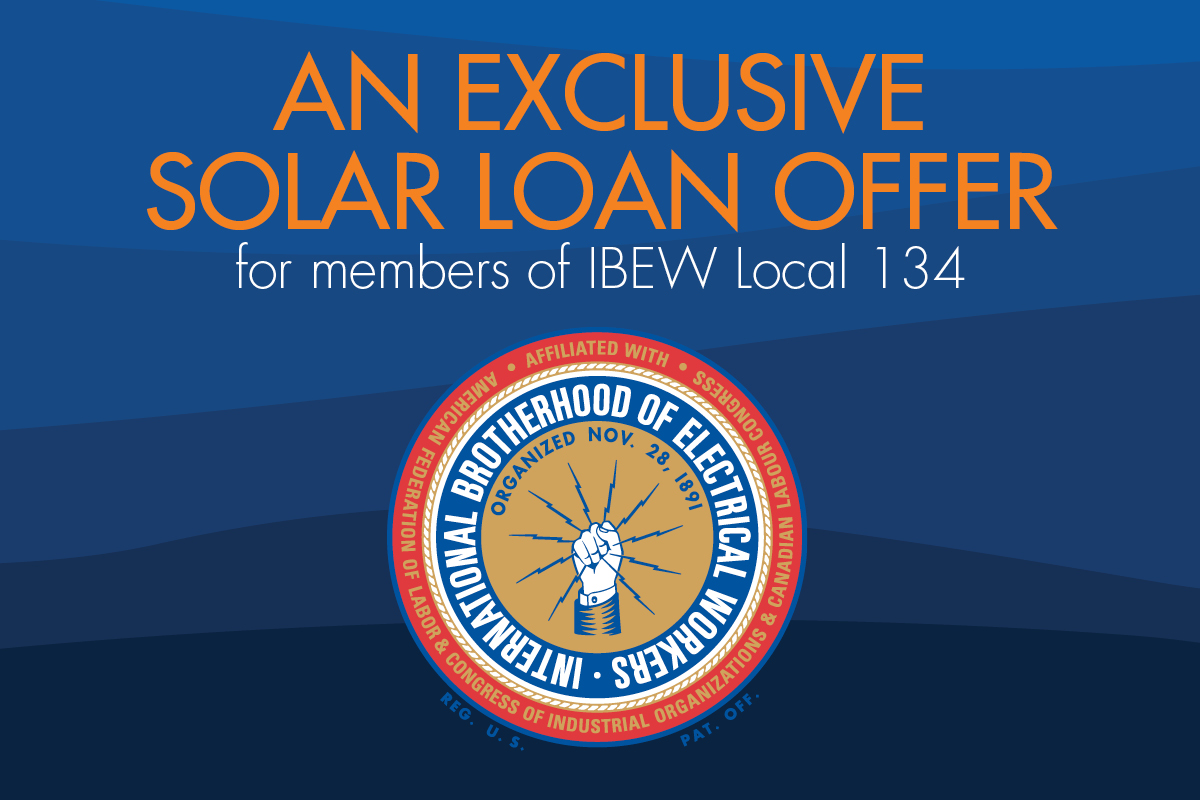 We've created an unsecured Solar Loan for up to $50,000 that
can be used for the residential installation of energy efficient solar
systems. This includes equipment, labor and as needed, roofing.
This loan is available exclusively to IBEW Local 134 members
who are also members of our credit union. If you aren't a member
this is a great reason to join. Talk to your union rep about all the
available incentives including tax credits, net metering, and others.
For more information or to apply, speak with a loan representative today!
Features
Loan amount up to $50,000
Rates as low as 3.99% APR
Terms up to 15 years
No liens
No down payment
Approvals in minutes