Coffee BreakMoney SmartsApril 26, 2018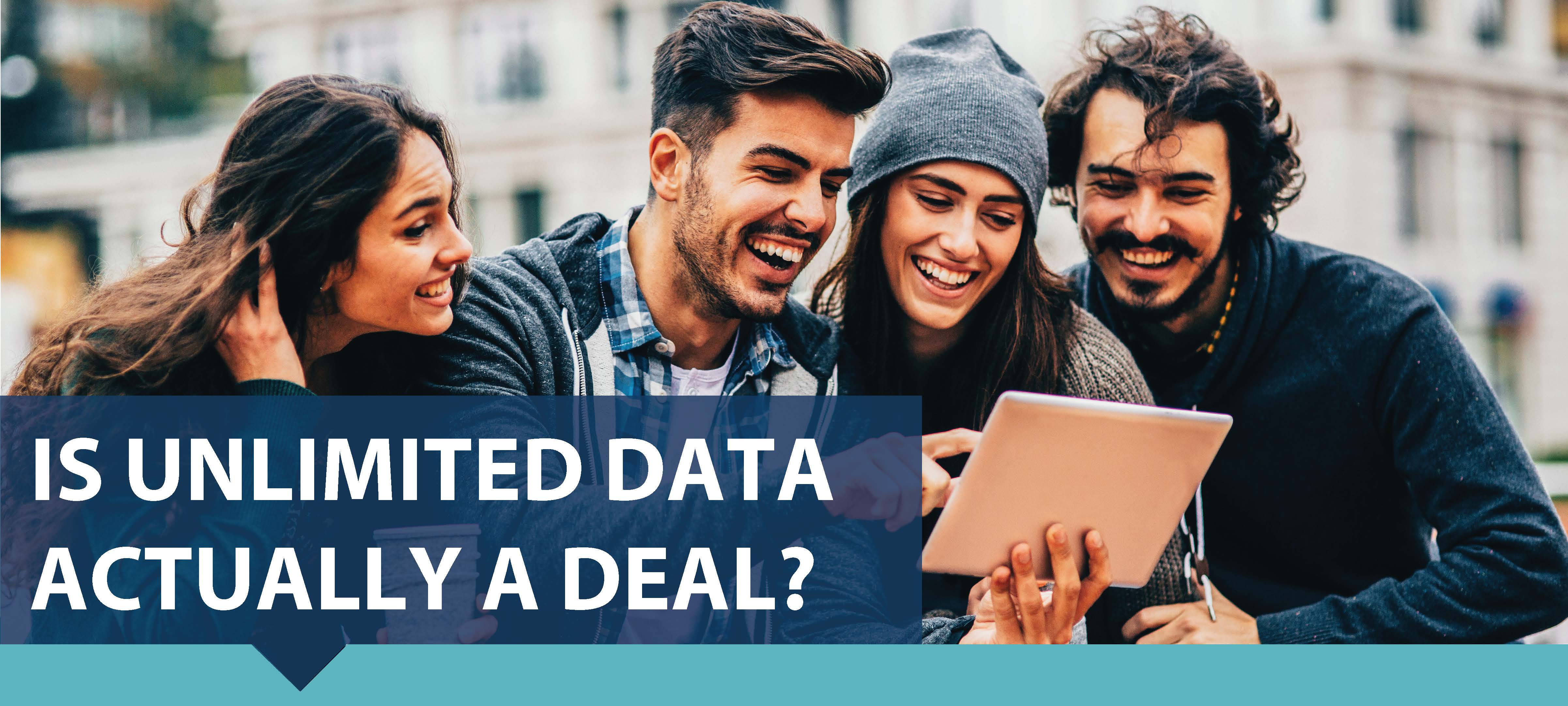 Unlimited data sounds like a great deal, because who wants overage charges? There's also something about the word "unlimited" that makes the plan seem more attractive.
Unfortunately, unlimited data plans can end up costing you more than you think. Before locking yourself into an expensive year-long contract, ask yourself these questions:
HOW MUCH DATA DO I ACTUALLY USE?
The average data used per month on a smartphone is between 2 and 3 gigabytes.
A 3-4 gigabyte plan is sufficient if you're an average user. These plans are usually 30% cheaper than unlimited plans.
CAN I CHANGE MY DATA USAGE?
Consider changing your habits before changing your plan if you regularly exceed your monthly data allotment.
If you're a regular Spotify user, download your playlist to your phone using Wi-Fi and listen data-free.
CAN I RELY ON SMARTPHONE DATA EXCLUSIVELY?
If you use your smartphone extensively for business, or don't have high speed internet in your area there are other ways to help reduce your total monthly expenses.
Consider cutting your household internet and relying exclusively on mobile data if you don't use the internet much at home. Also, think about purchasing a wireless device to create a hotspot. This can save you on the overall cost of your data usage.
---