2021 Illinois Rental Payment Program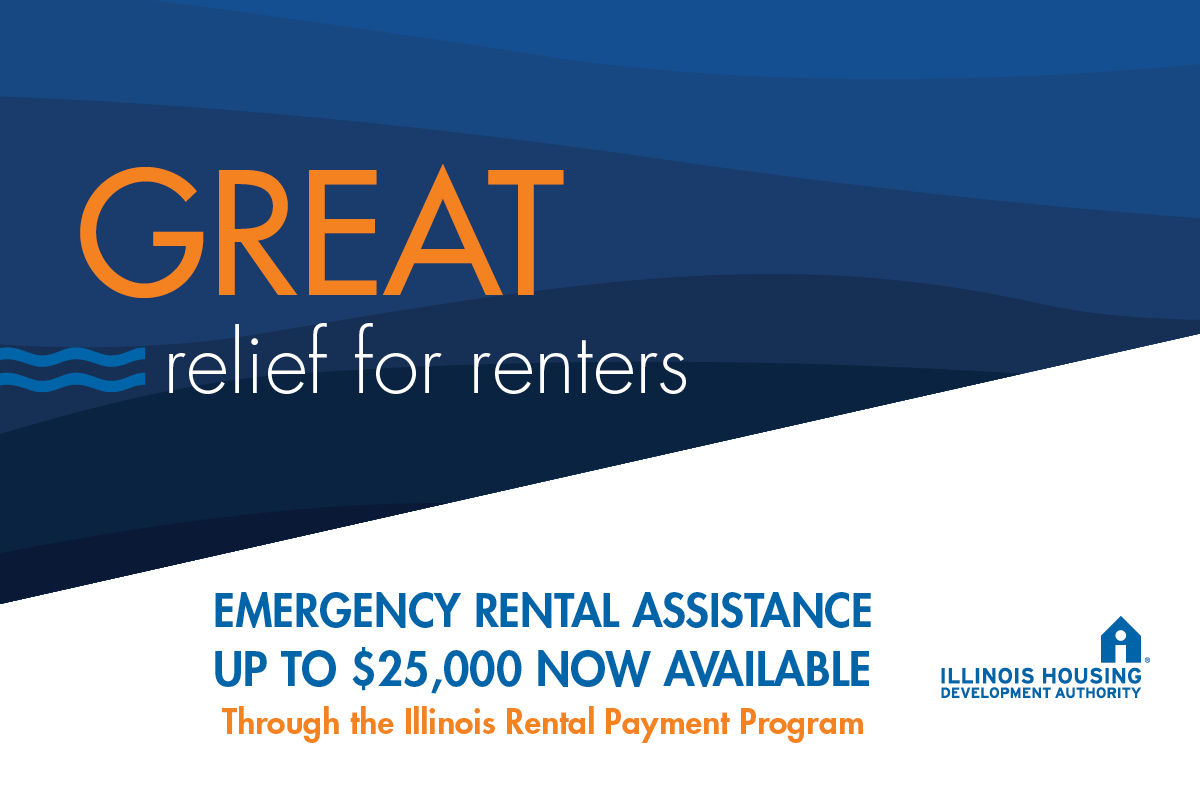 The tenant-led application period for the Illinois Rental Payment Program is now closed for new applications until further notice. All joint applications completed by both the tenant and the landlord are currently being evaluated for funding and IHDA will contact all applicants upon completion of the review. Applications initiated by tenants prior to Sunday, July 18 at 11:59 p.m. will remain accessible to landlords and may be completed until 11:59 p.m. on August 15, 2021. You may check the status of your application at ilrpp.ihda.org/status.

If a landlord chooses not to participate in ILRPP, IHDA may make payments directly to the tenant. If you are a tenant and your landlord does not respond to your application, please contact a GLCU Housing and Financial Counselor as soon as possible for instructions to complete your application.
You may reach the call center at (800) 982-7810 or via email at

housing at glcu dot org

On Monday, June 28 and going forward, the call center will be open from 9:00 a.m. to 5:00 p.m.
Important Links
You may find more program information below including grant information, eligibility requirements, FAQs and other resources.
Grant Information
Applicants are eligible for up to 15 months of assistance. The grant can cover the past due rent from the previous 12 months and future rental assistance for the next three months, if deemed necessary. The maximum grant amount is $25,000. The emergency rental assistance is provided by the Federal government and is free to tenant and housing provider. If approved, the grant will be paid to the housing provider in the form of a check.
Eligibility Requirements
In order to receive financial assistance through ILRPP, tenants must meet all of the following:
Household is at risk of homelessness or housing instability (i.e. household received a past due rent or eviction notice)
Household lives in Illinois and rents their home as their primary residence
Household's total gross income cannot exceed 80% Area Median Income for location
Household must have experienced a financial hardship directly — or indirectly — due to the pandemic, for example:

Being laid off
Place of employment has closed
Reduction in hours of work
Loss of spousal/child support
Inability to find work due to COVID-19
Having to stay home with children due to closure of day care/school
Unable to participate in previous employment due to the workplace's high risk of severe illness from COVID-19
Documentation Requirements
Housing Providers

Evidence of past-due rent
Copy of 2019 Property Tax Bill or 2021 monthly mortgage statement
Grant payment information for check distribution
Current signed lease (if available)
SSN or ITIN
Employer Identification Number (if payment is made to a business entity)
Rental unit information (unit type, address, rent amount)
Fully executed and current property management agreement (if payment is made to a property manager)
Valid email address
Tenants

Government-issued photo ID
A utility bill or proof of address (if the address on your ID is not your current address)
Monthly rent and amount past-due
Proof of household income in 2020
Proof of public assistance (if applicable)
Valid email address
Proof of immigration status (or social security number) is not required
The application is a joint application from the housing provider and the tenant. We strongly encourage you to communicate with each other and begin preparing your materials. Should a housing provider be unresponsive please schedule a screening with a GLCU Housing and Financial Counselor to ensure you are eligible for assistance.
Frequently Asked Questions
For additional housing and financial counseling services visit our Financial Counseling page or call (800) 982-7810.